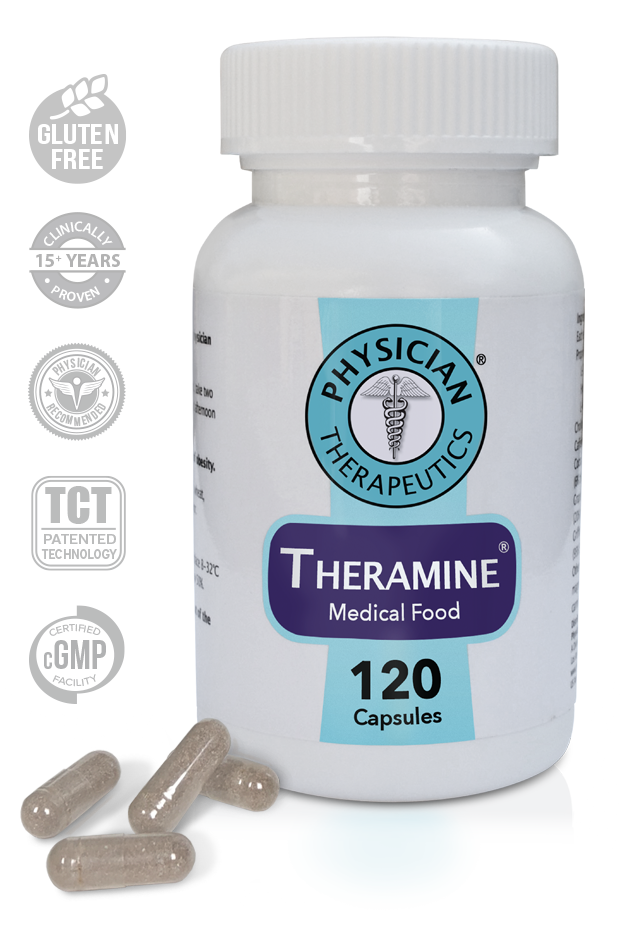 Improve Pain Management with Theramine
Theramine has been recommended by pain management physicians for over a decade as an alternative to NSAID and opioid pain relievers. There have been no reported GI bleeds or adverse cardiac events associated with Theramine. Theramine is a non-addictive and safe therapeutic option for patients with pain syndromes who cannot tolerate the side effects of NSAIDs, opioids or other pain medications. There have been over 46 million doses taken since 2004 with no reported adverse side effects.
Common Indications:
Fibromyalgia, Low Back Pain, Shoulder Pain, Lumbar Sprain, Knee Pain, Hip Pain, Foot Pain, Hand Pain, Neck Pain.
Benefits of Theramine
Dr. David Silver discussing the use of opioids in the treatment of fibromyalgia, migraine headaches, and chronic low back pain.
Dr. Silver is an author and recognized pain management specialist. He currently serves as Chief Medical Officer at Targeted Medical Pharma. Dr. Silver is board certified in internal medicine and rheumatology with privileges at Cedars-Sinai Medical Center in Los Angeles, California. Dr. Silver is the former Clinical Chief of Rheumatology at Cedars Sinai Medical Center.
Research & Clinical Trials
Theramine has been the subject of extensive research over the past decade, including multiple clinical trials. These included head to head match-ups with common pain therapies such as Ibuprofen and naproxen, demonstrating Theramine's effectiveness in managing chronic pain and inflammation.
Clinical Trial: Theramine vs Ibuprofen – Inflammation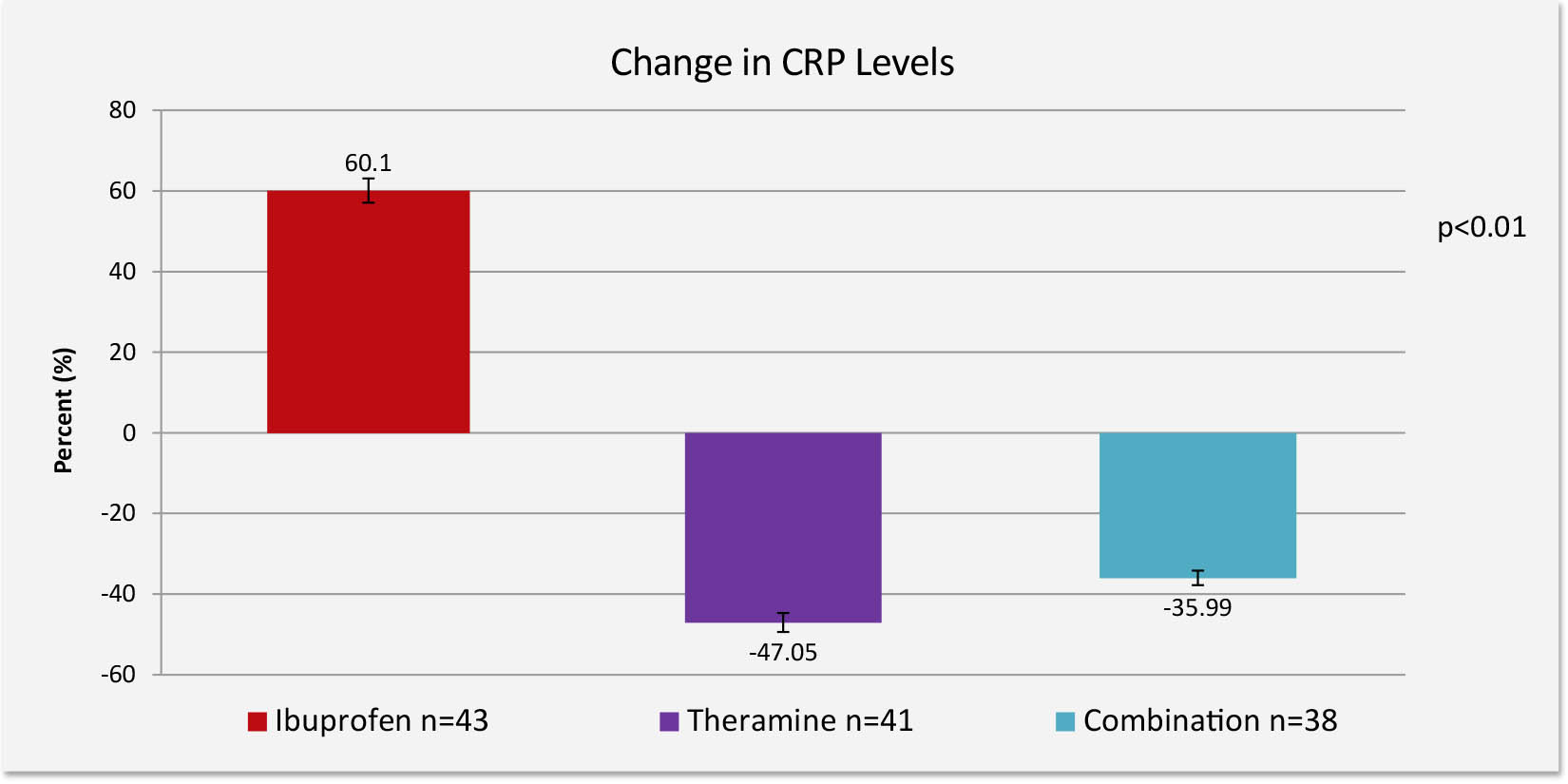 ---
Clinical Trial: Theramine vs Naproxen – Chronic Back Pain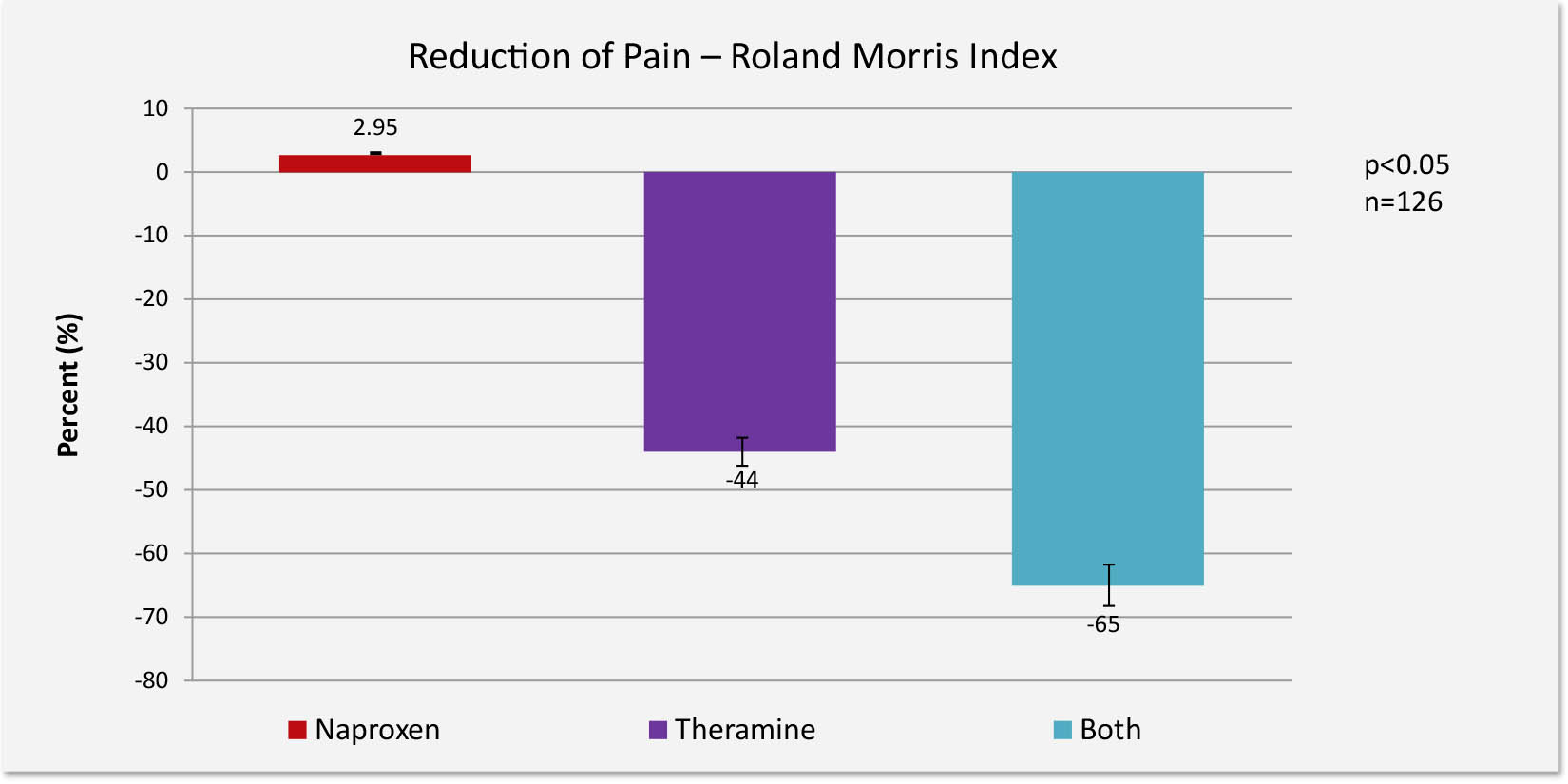 1. Shell WE; Pavlik St; Roth B; Silver M; Breitstein M; May L; Silver D "Reduction in Pain and Inflammation Associated with Chronic Low Back Pain with the use of the Medical Food Theramine" American Journal of Therapeutics 2014. 2. Shell, et al.,"A Double-Blind Controlled Trial of a Single Dose Naproxen and an Amino Acid Medical Food Theramine for the Treatment of Low Back Pain"; American Journal of Therapeutics; 2012 108-114
What Does Theramine Do?
Improves Pain Perception* (muscle, joint, nerve)
Reduces Inflammation*
Manages Altered Metabolic Processes Associated with Osteoarthritis and Fibromyalgia
Restores homeostasis by promoting the production of the key neurotransmitters involved in the pain process such as serotonin, GABA, and acetylcholine. These important neurotransmitters are responsible for decreasing pain and inflammation.
Shop for Theramine Today and Save!